The long-awaited moment has arrived: the reservation grid is officially integrated directly into the Communauto app. You asked for it, and we've developed it!
Now, at a glance, you can see the start and end dates/times of reservations for all vehicles at a station. Super convenient, right? It's perfect for last-minute reservations because, if you have some flexibility, you can adjust your selection to slip in between two reservations! Please note that only reservations starting within the next 72 hours give access to this tool. 
In addition to being available in your online account, you now also have it at your fingertips in the app. Here's how it works: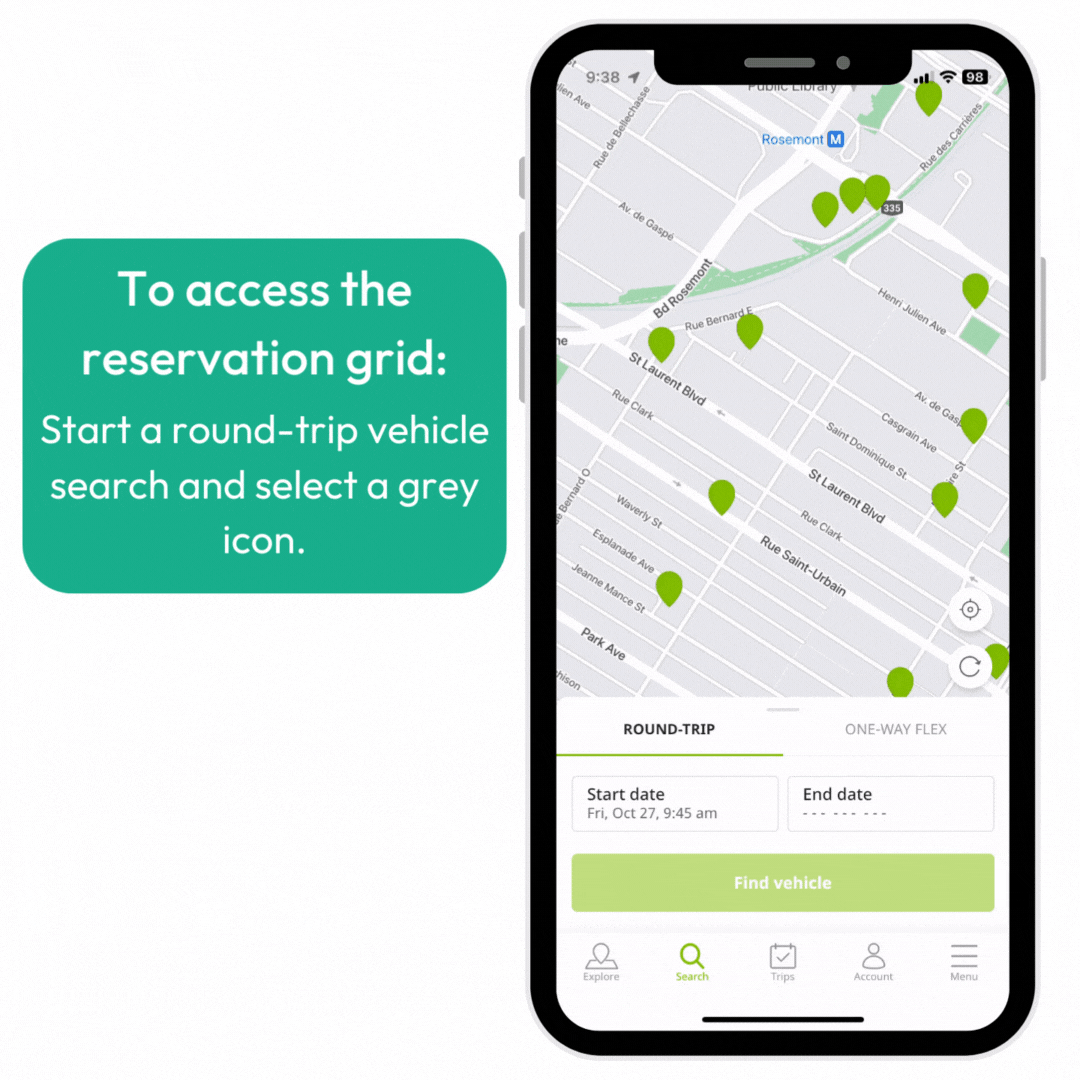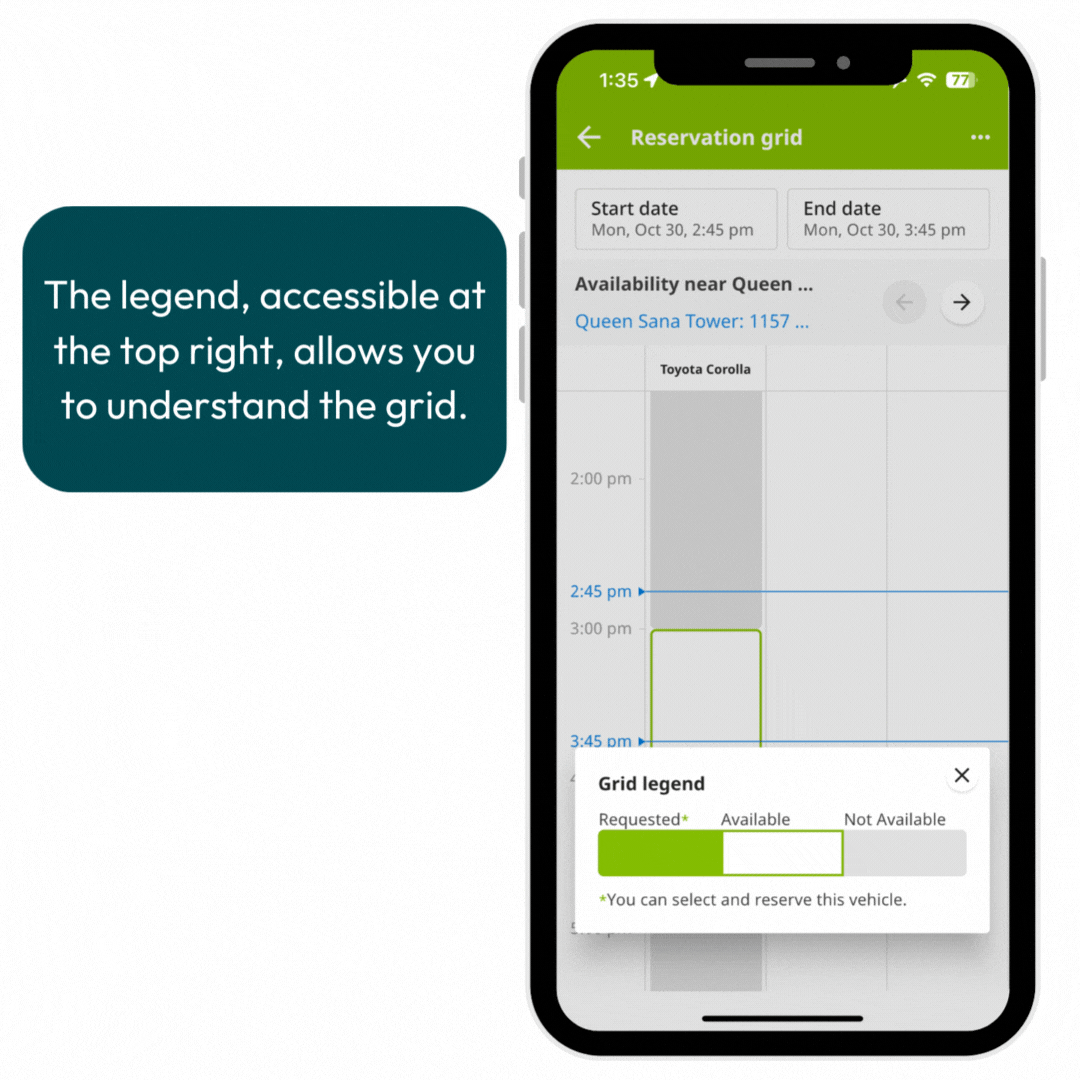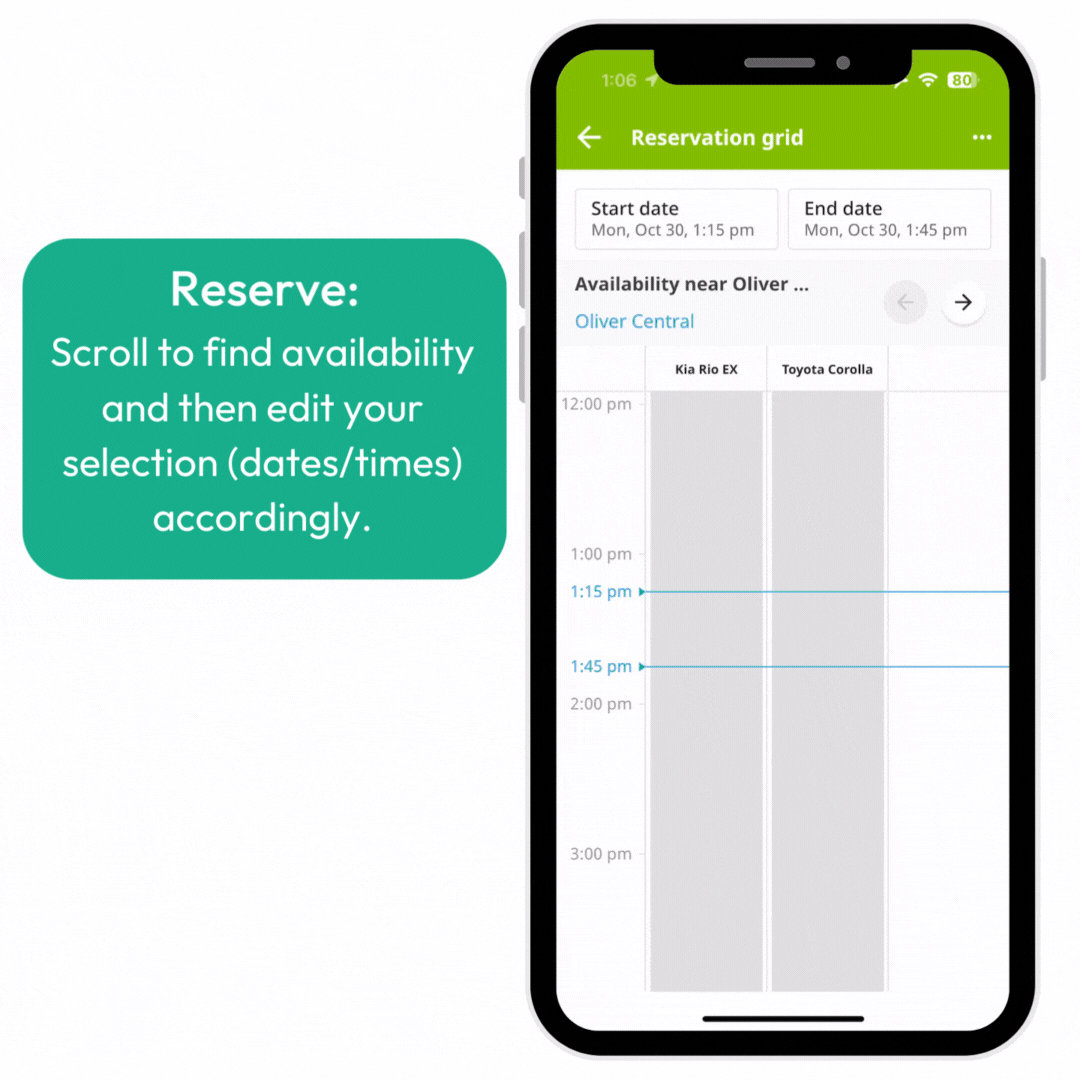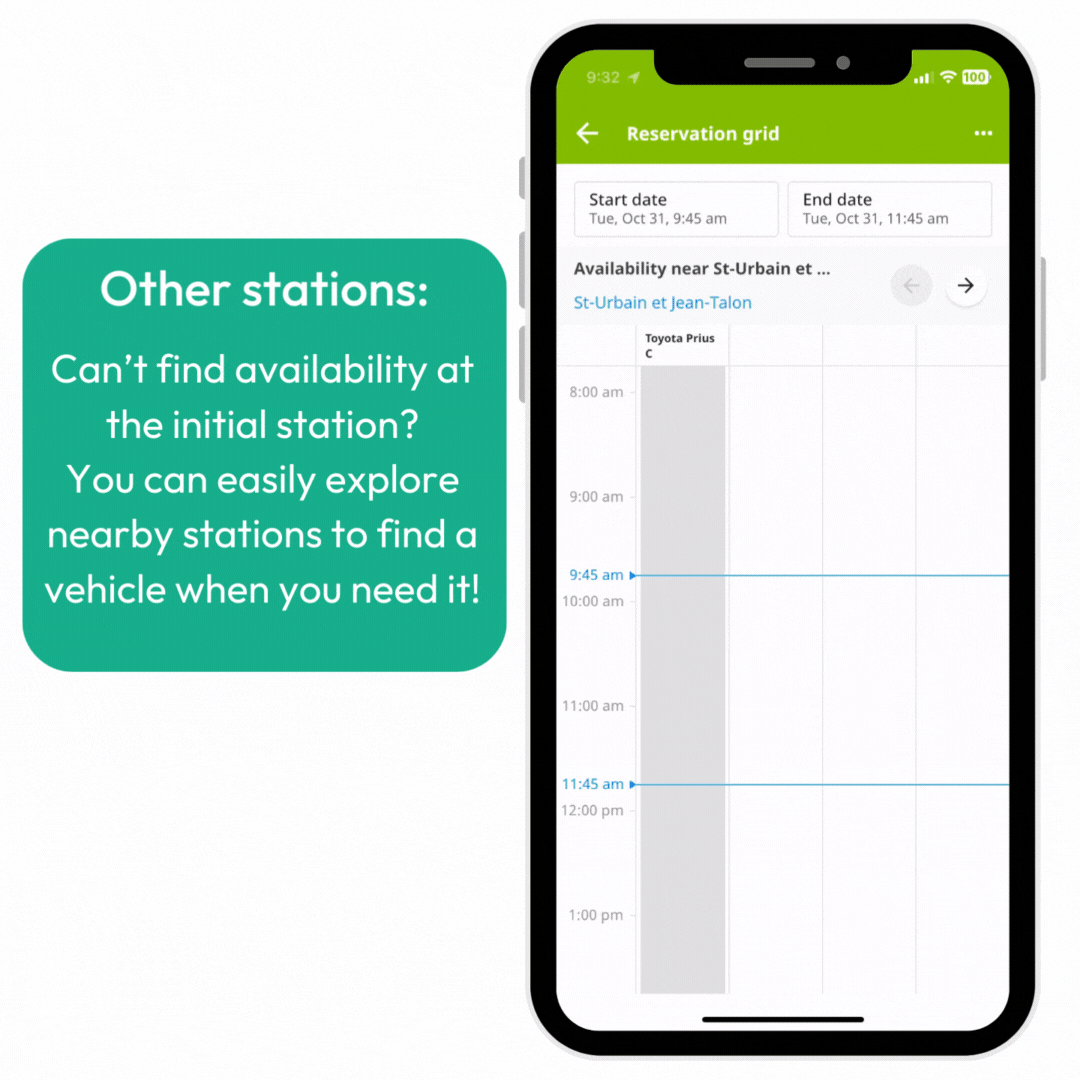 For more information on round-trip vehicle booking, please visit our FAQ.