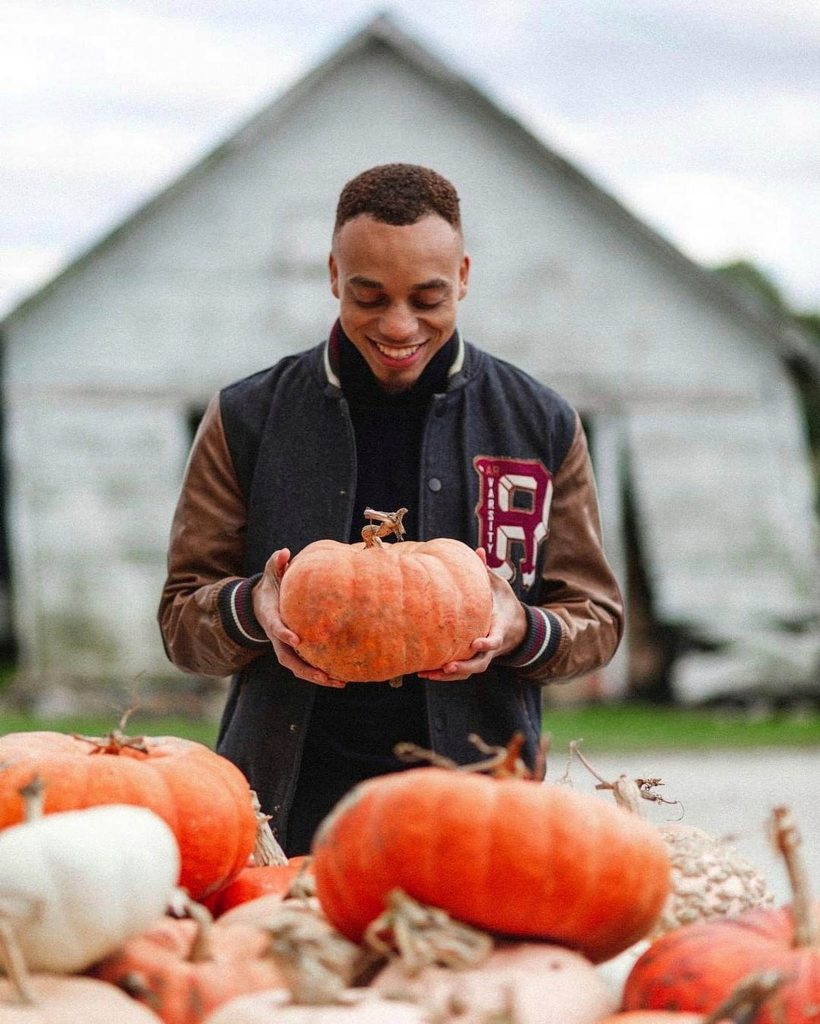 Toronto, it's that time of year and it's not too late to trek to the pumpkin patch to get your autumn haul of non-ugly pumpkins, or maybe plan for a trip next fall. We know baby pumpkins are the best for pumpkin pies and you'll be able to find that at your local grocer, but for the best Jack-o'-lantern pumpkins, head to any of these 10 pumpkin patches.
We've ordered the list of 10 by proximity to Toronto's downtown core. Remember that 150 km is included per trip (and $0.25 per additional kilometer).
1. Reesor's Farm Market, 0.75 hours, 44 km
2. Albion Orchards, 1 hour, 56-62 km
3. Springridge Farm, 1 hour, 62-66 km
4. Hutchinson Farm, 1 hour, 63-69 km
5. Andrew's Scenic Acres,  1.25 hours, 65 km
6. Downey's Farm Market, 1 hour, 66 km
7. Cooper's CSA Farm & Maze, 1 hour, 70-82 km
8. Forsythe Family Farms, 1.25 hours, 80-85 km
9. Brooks Farms, 1-1.25 hours, 68-101 km
10. Pingle's Farm Market, 1-1.25 hours, 77-110 km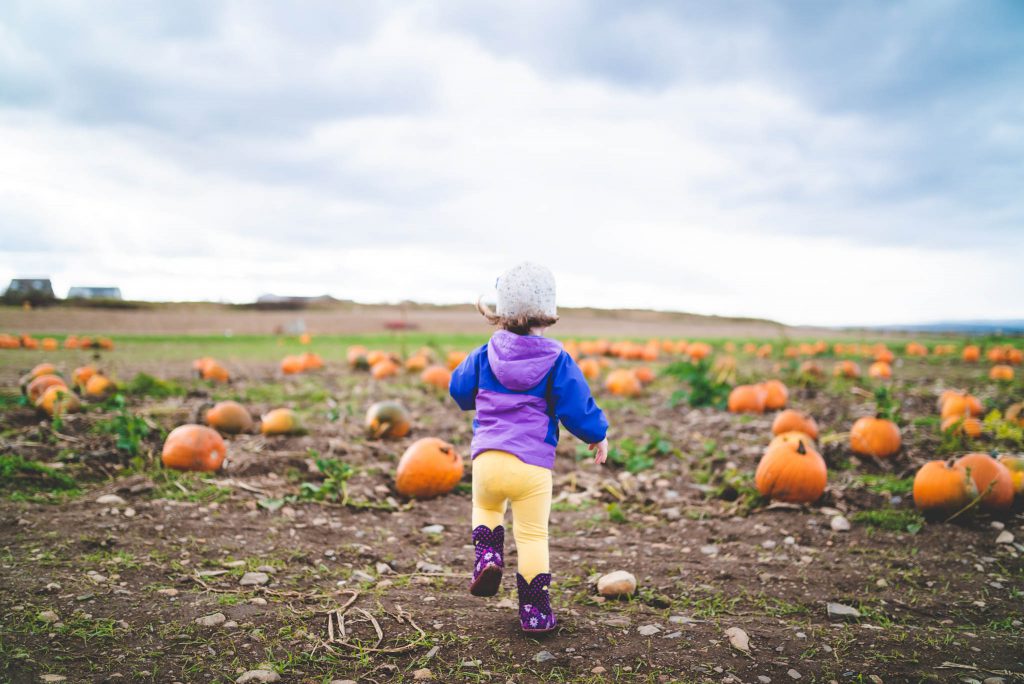 For more information about each pumpkin patch, see below:
1. Reesor's Farm Market
10825 Ninth Line, Markham, ON L6B 1A8
+1 905-640-4568
reesors.ca
Rating: 4.4
Pick your own pumpkins and check out Reesor's corn maze. There are lots of ready-picked pumpkins in the farm market and town market. Also, apples, squash, carrots, lettuce,  oh my. You'll love their cookies and fruit pies, too.
2. Albion Orchards
14800 Innis Lake Rd, Caledon East, ON L7C 2Y8
+1 905-584-0354
www.albionorchards.com
Rating: 3.9
Looking for more than a perfect pumpkin? Come experience farm-fresh produce and explore the bountiful apple orchards. Albion Orchards doesn't charge for admission, only for apple picking. The pumpkin patch is open until Halloween, but come back to pick your next Christmas tree.
3. Springridge Farm
7256 Bell School Line, Milton, ON L9E 0N7
+1 905-878-4908
www.springridgefarm.com
Rating: 4.5
There are plenty of pumpkins to choose from:  Jack-O-Lantern, Cinderella, Ghost, and Knucklehead. But Springridge Farm also grows strawberries, gourds, and harvest honey from 1 million bees that live in hives beside their pond.
4. Hutchinson Farm
6202 Walkers Line, Burlington, ON L7M 0R3
+1 905-335-2515
www.hutchinsonfarm.ca
Rating: 4.6
Shhhh! Hutchinson Farm's Great Pumpkin Art Silent Auction is a mainstay at the farm.  They have some talented graffiti artists on staff who've painted some amazing pumpkins this year. The farm is known for their exotic pumpkin varieties and heirloom garlic.
5. . Andrew's Scenic Acres
9365 10 Side Rd, Milton, ON L9T 2X9
+1 905-878-5807
www.andrewsfarm.ca
Rating: 3.4
PWYC Pumpkins! Pay-what-you-can pumpkins are a hit at Andrew's Scenic Acres. Get your Halloween pumpkins and propose your own price. And there's free admission for the last weekend of October.
6. Downey's Farm Market
13682 Heart Lake Rd, Inglewood, ON L7C 2J5
+1 905-838-2990
www.downeysfarm.com
Rating: 4.3
Downey's Pumpkinfest opens daily from the end of September until October 31st from 10am – 5pm. Last admission at 4pm. There are wagon rides, farm animals, live entertainment, and an eight-acre corn maze!
7. Cooper's CSA Farm & Maze
266 Ashworth Rd, Zephyr, ON L0E 1T0
+1 905-830-4521
www.coopersfarm.ca
Rating: 4.4
Cooper's Farm and 10-acre corn maze runs until the end of October but they're open on select Saturdays between November and May. They pride themselves in farming through natural and sustainable practices and ethically raised cattle.
8. Forsythe Family Farms
1025 Cragg Rd, Uxbridge, ON L9P 1R3
+1 905-887-1087
www.forsythefamilyfarms.com
Rating: 4.5
Take a walk through this family farm's Sunflower Trail. The sunflowers have grown 8-12 feet tall and are at their peak bloom mid-September. Nothing says fall like a corn maze, which is open daily from 9:30am to 5:00pm. Fresh picked apples are available in their market with over five varieties as the season progresses.
9. Brooks Farms
122 Ashworth Rd, Mount Albert, ON L0G 1M0
+1 905-473-3246
www.brooksfarms.com
Rating: 4.4
For over a decade, Brooks Farms has hosted an awesome Fall Fun Festival that gets bigger and better every year: pumpkin cannon show, train rides, zip lines, bouncing ponies, playhouses, and slides. The last weekend of October is their infamous pumpkin smash!
10. Pingle's Farm Market
1805 Taunton Rd, Hampton, ON L0B 1J0
+1 905-725-6089
www.pinglesfarmmarket.com
Rating: 4.0
Pingle's Farm Market is celebrating 32 years of farm fun. Pick your own pumpkins and apples, have a wander through their corn maze, pet some farm animals, check out the pedal carts, giant slide, trike track, mini putt, pumpkin cannon show, giant sand pile, jump pad, and straw jump.