Offer for STO subscribers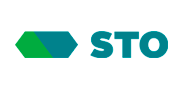 Get $40 off your first year on the Open Plus, Value, Value Plus or Value Extra plans with promo code STO by entering your Multi card number.
OR
Sign up to STO'S FIDELITÉ program for one year and save 10% off the regular transit rates. Combine this subscription with carsharing and enjoy privileged rates with Communauto: access our Value Plans without paying the $500 refundable membership fee!