Offer to subscribers OPUS+ or OPUS+ entreprise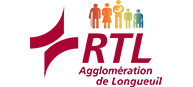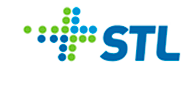 Combine your subscription and enjoy special rates at Communauto. Access the Value Plan without paying the refundable membership fee of $500 for a monthly membership fee or enjoy the Open Plan without paying the subscription fee.
Plans offered
$

3.35

/hour


or $26.80 /day

41¢ /&nbspkm


30¢ / km after 50 km

$500

$0

membership fee


$8

/month

Late Night Return Option:
$0/h between 11pm and 7am
FLEX Unlimited at $60
FLEX: 35¢ per minute
How to subscribe
Easy online subscription.
Please note you must already be an OPUS+ or OPUS + entreprise EXO subscriber (your OPUS+ card number will be required when you sign up).
Minimum one year commitment with Communauto.
For the Open Plan DUO OPUS+: insert the following promo code in the appropriate fields: OPUSLIB
For the Value Plan DUO OPUS+ : Select the appropriate package.
Need more information? Contact us; it will be our pleasure to help you.
The Autorité régionale de transport métropolitain (ARTM) is responsible for setting public transit fares in the
Greater Metropolitan Area of Montréal.